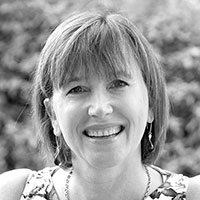 Debra Sarre
Debra is the Founder and Principal Consultant of SarreODL, and a passionate supporter of positive, healthy workplaces.
Through a behavioural science lens, Debra focusses on people and how they contribute to business success, supporting clients to develop positive leaders, teams and individuals in organisations.
Debra works alongside clients as a trusted advisor, educator and coach, bringing her warmth, expertise and extensive experience to all business sectors – private, public and not-for-profit.
Her strength is in her ability to effectively and powerfully connect with a group to inspire them to develop and take on greater challenges. Combining the evidence-based with the practical, Debra enables people to access and apply contemporary knowledge and practice.
Debra holds a Bachelor in Psychology (BPsych) from the University of South Australia; that forms the foundation of our work.
Debra's passion for educating and supporting the development of others has been a constant thread through her personal life and professional career.